Perry students are expected to wear navy blue tops and khaki/navy blue bottom.
If families wish to purchase uniforms with the Perry Sharks logos, the Perry School is happy to announce a partnership with Land's End (School Outfitters) for student uniforms as well as adult selections for staff and parents. Sign up to receive sales and discounts!
Please see the PDF document attached for instructions on how to order or shop now via this direct link:
http://www.landsend.com/pp/SchoolSearch.html?action=landing&selectedSchoolNum=900185513
The Oliver Perry School How To Order.pdf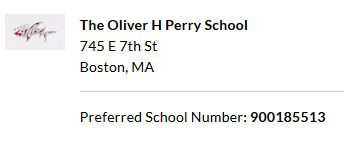 PROMOTIONS
Lands' End normally has promotions ranging from 30%-50% off as well as free logos around the holidays!
If you have any additional questions or need assistance with Land's End please reach out to
perryschoolsouthie@gmail.com