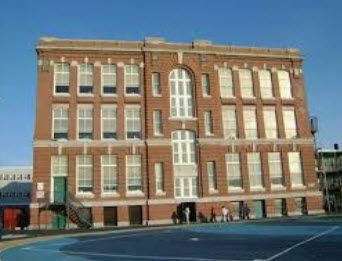 Located on the South Boston waterfront, the Perry School's instructional focus is to provide opportunities for students to explain their thinking with evidence-based oral and written responses. This focus will allow our students to develop the critical thinking skills needed for high school and college. We consistently communicate our school values of
"Work Hard. Respect All. Perry Pride
." every day to our students, since we truly believe that hard work and respect for all are essential for educational and life success.
Our small size allows us to develop meaningful relationships with students so that we can individualize our instructional strategies and students' social and emotional development. All Perry K-8 School staff work collaboratively to engage our students in challenging and high interest learning tasks. We provide intervention and supports to students in math and reading through our special education teachers and intervention specialists to ensure that all students are maximizing their academic growth.
Students are positively reinforced every day with
"Shark Bites," "Shark Cents" and "Shark Shout Outs."
The Perry School holds monthly assemblies where students are recognized for academic achievement, academic improvement and positive citizenship.
The Perry School has a strong focus on STEAM (science, technology, engineering, art, mathematics). Students are offered STEAM programs, art, physical education, and music programs every week. Perry School students go on field trips to the Science Museum, the State House, the New England Aquarium, Boston Public Market, start-up engineering companies, Paul Revere's House, theatrical performances, apple picking, and many other places.
The Perry School is supported by an active Parent Council and community partnerships.